We are George and Tom Jenkinson
About Us 
We are George and Tom Jenkinson, brothers and directors of our family run brewery. Founded in 1980 by our father and mother, Richard and Lesley Jenkinson, we remain the oldest independent brewery in the Chiltern Hills and Buckinghamshire.
After more than 40 years of brewing in Terrick, we are the home of brewing in the Chilterns. Located on an old working farm in the heart of the Chiltern Hills, the emphasis has always been to produce natural, wholesome beers using the best, class A malt and hops sourced in England. Our brewing process mirrors age-old methods and our beers are brewed with skill, passion and integrity. We have always been proud to support British farmers and all of our ingredients have a good provenance.
Our brewery continues to grow with the dedicated help of family members and a strong team. In 2022 we completed phase 1 of our brewery expansion plans, giving us the much needed ability to keep up with the call for our beers.
The brewery shop sells our full range of bottled, canned and draught beers, plus locally made wines, ciders and condiments as well as cheeses, made with our fine ales.  
Our brewery tap in Aylesbury's old town, The King's Head is also going from strength to strength with a focus on warm and welcoming customer service, excellent beers and wonderful food that we create from locally sourced ingredients. Our pub provides a delightful place to relax and enjoy our range of beers in an historic setting, or enjoy a meal with friends.
Please have a look through our website where you can order online for local and national delivery, or see when to visit our brewery shop.
If you would like to be kept up to date with news from the brewery and our pub, please sign up to our newsletter here  and follow us on social media.
OLD PRODUCT EMBLEM
Our old emblem has an unusual, possibly unique, history of authentication and this is our father's story behind it:-
"Originally, the emblem was reversed, with a much more prominent beech tree above a stationary adult fox. The beech tree represents the tree for which the Chilterns are famous, and the fox records a family of foxes resident on the property when we moved here in 1977.
Early in the morning after our inaugural brew in September 1980, an adult fox was seen moving through the undergrowth towards a majestic beech tree in the paddock at the back of the brewery. It stopped right in front of the tree motionless for a few minutes as a living representation of the emblem. It then turned round and slowly moved back the way it had come.
During the course of the next three years we both became convinced of the truth of the Gospel, although in totally different circumstances. As a result, we became born-again Christians. At about the same time, we were designing a new product emblem as our range of produce steadily began to expand. We felt that a motto should be added to the emblem recognising God's influence in both our private and business lives, and that it should reflect something of the Gospel.
On opening the Bible for a quote, we were led to the book of Revelation, Chapter 14 v7, 'Fear God and give Him the glory' and our motto is a direct quote. It is a reference to the last great world wide proclamation of the Gospel before the return of The Lord Jesus Christ.
Shortly after, our first label was produced with the full emblem. A friend visiting us at the time said immediately on seeing it, 'Oh that looks nice, you ought to have it on all your products!' So we have."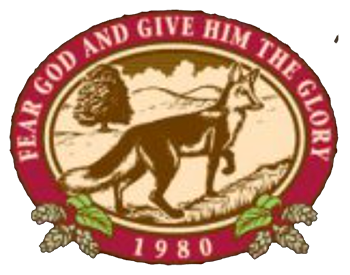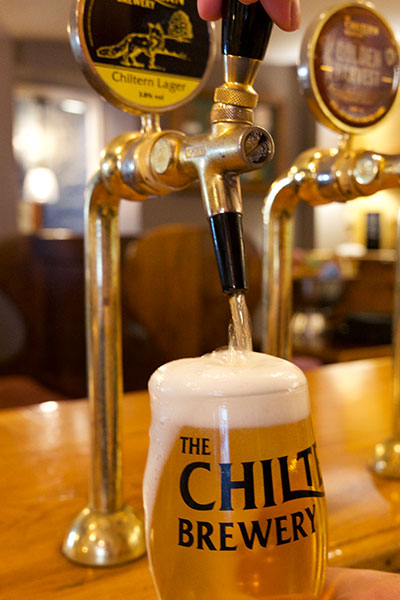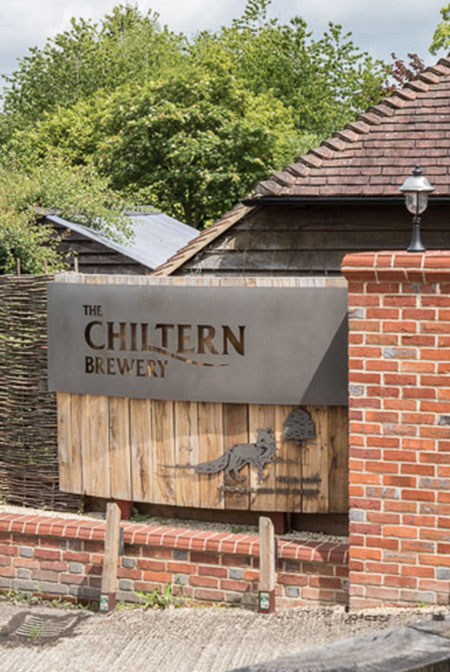 Click & Collect
Become Part of Our story